'My Battery Health'
Family
It was in 2020 that My Battery Health was born.
Hervé, Paul and Richard have always had the conviction that the world of tomorrow is based on ecological transition. This is why they decided to contribute by creating My battery Health, the first application dedicated to the health of your electric vehicle's battery.
A daring and innovative bet which aims to facilitate the procedures for buyers or resellers of electric cars
How works this
application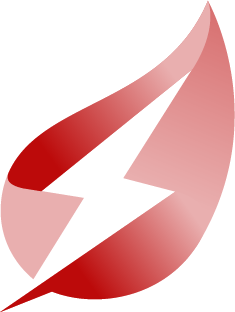 For optimal maintenance and resale reasons, it is crucial to know the actual state of the battery of your car. That's why we developed MyBatteryHealth, a universal, easy-to-use, and reliable application that determines the actual wear of the tested vehicle's battery.
In just a few clicks and less than two minutes, you will obtain an accurate report on the health status of any vehicle's battery. MyBatteryHealth does not require any installation of a device or special manipulation. You just need to select the vehicle model and provide some information about its use. The application then cross-references this data with that of manufacturers to offer the most accurate evaluation possible of the battery's health status (commonly called SOH).
We retrieve information directly from manufacturers via secure connections about the vehicle, model, and onboard battery pack. The user must supplement this data with the latest information from the vehicle's computer, either by entering it manually or authorizing direct access via the vehicle's credentials. No data is stored, only the result of the health status will be kept in the database.
With this information, our artificial intelligence creates a digital twin of the battery and evaluates its energy capacity and range with unparalleled accuracy. By comparing this analysis with the values of a new battery, we offer, in addition to the simple SOH, a true health score on a value scale. The report clearly indicates the overall status, ranging from "Perfect," "Very Good," to "Needs verification" when in-depth manufacturer testing is required. Thus, MyBatteryHealth offers you an accurate and realistic evaluation of your vehicle's battery wear.
This "digital twin" also allows you to know the battery's evolution in the future.
We recommend that the battery pack be charged to a minimum of 50% for the analysis to be as reliable as possible.
they talk about us
smart app for electric vehicles
2019 is the birth year of VIA, a software editor dedicated to the assistance of electric vehicles.
A first application called T4U is launched for the general public. It offers an innovative tracking and management solution for electric cars. A great success for the world of smart tracking. T4U is 50,000 users worldwide and a technological partnership with Tesla.
Since this initial success, My Health Battery is launched in 2020 to assess the wear of electric vehicle batteries. A cross-manufacturer application that allows you to obtain a report in just a few clicks.
VIA is the editor of those two applications and offers a complete solution for the management of tomorrow's electric vehicles.
Quelques
chiffres
L'application My Battery Health délivre une attestation de santé pour votre véhicule électrique
In a world of connected devices, we wondered why vehicles are not in this ecosystem. We set out to fix that...
@2022 My Battery Health. All rights reserved